Ottawa
We are happy to offer Ottawa residents quality garage door installations and repairs. We are available 24/7 to assist with your garage door needs.
Our services include:
Garage door maintenance and repair

New garage door installation

Broken spring replacement

Cables and rollers

Carriages, gear sets and hardware

Garage door openers and repair

Transmitters, keypads and circuit boards

Safety features including photo eyes and the controlled descent device
You don't have the time or money for expensive garage door repair.  Let the experts at Garage Door Ottawa take care of all of your needs.
We will repair, maintain, and replace garage doors, openers, and their components. Best of all, we are a local company with a long history of garage door repair.
When you call us, we take you seriously and fix your problem as quick as possible.
Emergency Garage Door Repair Ottawa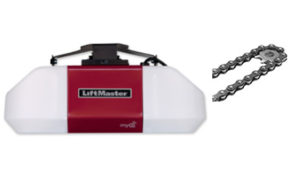 Often, the only time homeowners think about garage door repair is when they are in the midst of a crisis.
Over time, springs, rollers, and cables will wear out.
When they do, there is nothing to do but replace them. Until they are replaced, the garage door will be unusable.
At best, the door will be left down with no way to get in or out.
At worst, the garage door could be left up, unable to move. This gives intruders easy access to your home.
Garage Door Ottawa knows how dire this situation can be. We have trained technicians on call 24 hours a day, seven days a week.
We will send them to your home for an assessment as soon as possible.
They will evaluate your situation, give you an estimate, and often can repair the garage door at the same time.
You rarely have to wait more than a couple of hours for a functioning garage door when you call Garage Door Ottawa.