Ottawa Garage Doors
>
Blog
> 12 Main Garage Door Problems in 2018
12 Main Garage Door Problems in 2023
Garage doors are integral parts of your household's safety and security. Although residential and commercial garage doors are designed to be defect-free and work perfectly, as with all machines, they too can be riddled with problems.
Knowing what to do when your garage door malfunctions or stops working altogether is extremely important. Some problems can be fixed by you quite easily, while others need the experienced hand of a professional.
Take a look at the 12 main problems that both residential and commercial garage doors face
1. Garage door remote not working
While you might not realize it, your garage door remote essentially makes your life easy in many ways. That being said, a malfunction of your remote control can end up causing you a lot of trouble especially when you have to get out of your car in a snow storm and actually shut the door manually.
One of the most common reasons why your garage door remote is not working is that its batteries might have died out. As such, simply replacing the batteries will be the quickest solution for the problem. If your new batteries don't fix your garage door remote, the issue might be with dirty or worn out battery contacts. In such cases, all you need to do is wipe the contacts clean with a soft dry cloth and place the batteries back in position.
If the plastic covering over the radio transmitter of your garage door remote has been scratched, you might want to get it polished with a special polishing agent to enable easy transmission of signals.
In some cases, your garage door remote might not work properly if the receiver transmitter has been blocked with debris or cobwebs. A simple clean-up of the device will help in restoring the proper functionality of your garage door remote. Also, you might want to try making some alignment adjustments in the antenna to ensure that your garage door remote signals are freely transmitted to the receiver.
2. Garage door opener not working 
While you might not think about it often, but your garage door does a lot of work on a daily basis. What with the heavy-duty usage, garage doors are highly prone to constant wear and tear and damage. It is only when your garage door completely gives way and doesn't budge, do you actually get worried about getting it fixed and even servicing it more often.
One of the most common complaints that homeowners often come up with is that their garage door opener is not working. As you might already know it, the opener is one of the most integral components of a garage door. Typically, the garage door opener consists of a motor that powers up the entire drive system of lowering and raising your garage door. That being said, a garage door opener malfunction can end up causing you a lot of trouble especially when the door won't open and your car is parked inside.
Garage door openers may be typically classified into chain drive, screw drive and belt drive types. More often than not, the primary cause of a garage door opener malfunction lies in its handheld remote-control device. From as simple as changing batteries to re-programing your remote, there are a plethora of ways of fixing your garage door opener problems.
In some cases, the garage door opener might malfunction as a result of damaged external wiring or a defective circuit board inside of the garage door opener motor.
3. Dead batteries
The remote of your garage door need batteries to operate and when these batteries run out of power, they are unable to send signals to open the garage door.
Some transmitters are designed to indicate when the batteries are about to die. Look for a flashing light or sounds from the transmitter box. To replace the batteries, you need to either unscrew or slide-off the back cover of your door transmitter and replace the old batteries with the new.
4. Defective transmitters
Sometimes, even if the batteries are fresh, your transmitter may refuse to function. There may be a chance that your transmitter is defective or has been damaged. Sometimes, the antenna too can be damaged preventing the signals from reaching your transmitter. Have a professional come in and take a look at your transmitter and your antenna.
At Ottawa Garage Doors, our team of experienced and skilled professionals will be able to identify what is wrong with your transmitter and fix it. With us at your side, you needn't worry about defective and damaged transmitters.
---
4 Hot Tips for Replacing a Garage Door – CLICK
5. Debris build-up
Your car is bound to bring in dirt, grit and mud from outside, into your garage. Sometimes this debris can clog the corners of the garage door, slowing it down or preventing it from closing completely.
The sensors in the garage door which detect the presence of the car may also be jammed by the dirt blowing in from outside, leading to faulty functioning of your garage door.
In these cases, a simple cleaning may suffice unless the debris buildup is extensive. In that case, it's best to call your professional garage door repairman to help.
6. Problematic track
The garage door track is the element which enables the movement of the garage door. Over time, due to extensive use, the track of your garage door may bend, break or become severely damaged. This can cause a lot of problems right from the door getting stuck mid-way to the track breaking completely, necessitating in your replacing both the track and the garage door.
A misaligned track is another problem and quite a noisy one at that. While you can grease the tracks to stop the noise, it's extremely difficult to get the distorted track back into shape without professional assistance.
---
TIPS – How to lubricate an Overhead Garage Door? – CLICK
7. Malfunctioning lock
Older models of garage doors come with manual locks which allow you to manually lock the garage door, should the motor not work. Sometimes, these manual lock buttons and bolts may get jammed or may rust due to time and overuse.
The best thing to do is to grease the bolts with oil to get them to move. You could also have the buttons and bolts replaced if you wish to have a brand new working manual garage door lock.
8. Misaligned Sensors
The photo eyes of your garage door are a safety feature which is designed to detect the presence of an object or a person in the way of the garage door when it closes. Sometimes, the photo eyes are unable to detect movement and may not stop the door from closing, leading to accidents and injuries.
One cause could be the accumulation of a layer of dust and grime which may cloud the photo eyes, preventing them from detecting movement. Another problem could be misalignment, where the angle of the photo eyes may be wrong and may not be covering the right area.
In both these cases, you can manually clean and re-align the photo eyes. However, if this doesn't help, it's time to call in the professionals.
---
READ MORE : We have solution for garage door sensor problems
9. Broken torsion springs
The torsion springs of the garage door help lift the door and drop it down when opening and closing. If you find that your door isn't moving as it should or is dropping down suddenly without warning, then chances are your torsion springs are damaged or broken.
Call in a professional to have it replaced. The team at Ottawa Garage Doors can repair and replace the torsion springs of your garage door.
---
READ MORE :  Garage Door Spring Replacement / Repair
10. Wrong limit settings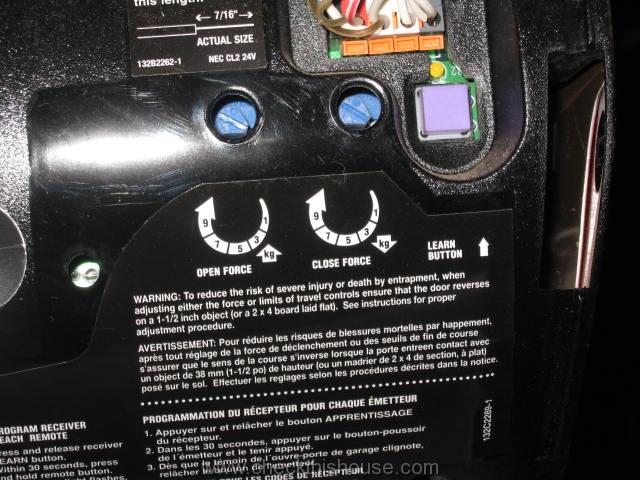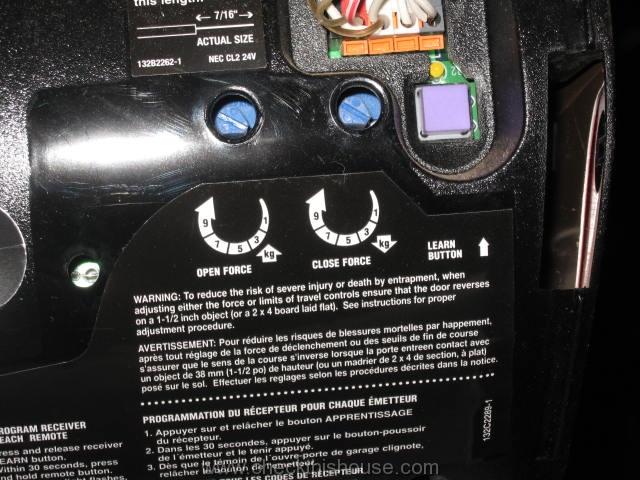 The limit settings of your garage door instruct the door about the degree at which the door should remain open or closed. Imagine you open your garage door part way. A properly set garage door will stay in that position as long as you keep it that way. However, an incorrect limit will make your door malfunction, leading it to open and close in the wrong position.
Usually, garage doors have a control panel where you can reset the limits. However, if your garage door doesn't work correctly despite resetting the limits, it's best to get your control panel checked by professionals.
11. Malfunctioning disconnect switch
Most modern garage doors have a disconnect switch which turns on when you have a blackout. This switch turns off the motor and enables the manually-operated system. This prevents the door from closing or opening without any warning.
Sometimes, fluctuations in electricity can trip the disconnect switch and cause it to malfunction. In this case, all you need to do is manually turn off the disconnect switch and turn on the motor.
12. Broken cables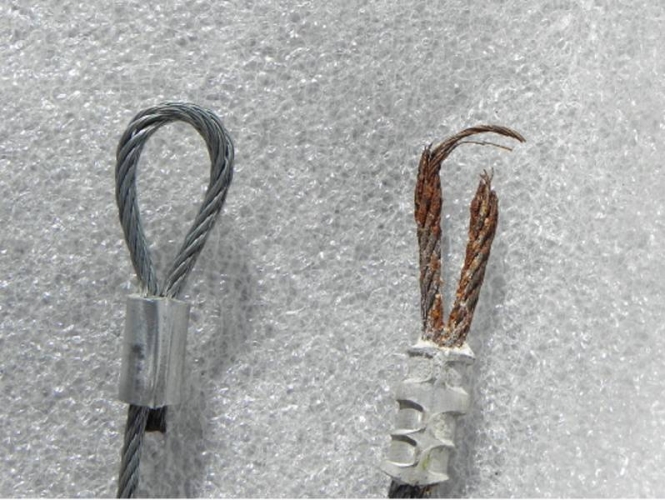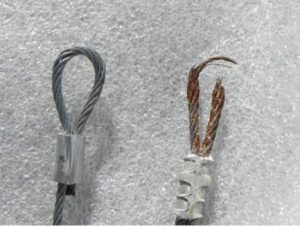 The cables are the ones which are holding your garage door up when it is open. It is the element which bears the most weight. Due to overuse, the cables of your garage door may get frayed and snap. It's important to get your cables and springs checked regularly and have them replaced by a professional to prevent accidents.
– Troubleshooting the Most Common Garage Door Opener Problems – CLICK