Garage Door Spring Repair & Replacement
Same Day Broken Garage Door Spring Repair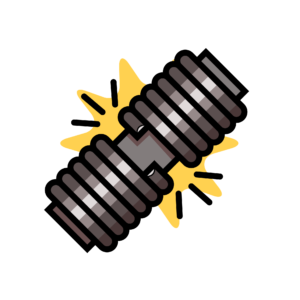 Garage Door Springs are the muscles of your garage door lift system.
Not many people give garage door springs any thought.
But take a second to realize all they go through: When garage door springs are wound to peak performance, they are constantly under an immense amount of tension.
Add to that the stress of the extreme Ottawa weather.
Types of garage door springs: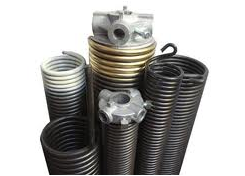 Torsion spring and extensive spring are the two types of springs used in garage doors.
Torsion springs are attached to a metal shaft just above the garage door. Two drum are placed at each end of shaft.
Garage doors are controlled by torsion springs which applies torque on shaft with the help of drums.
A cable attached to the drum which is connected to fixture at the bottom of the door

Three characteristic of torsion spring determines the cycle life and lift which are inside diameter, wire size and length.

---
Torque of the spring determines the lift how much weight can be lifted by the spring and the cycle life tells how many times a garage door can be opened and closed.

---

Extensive spring is mounted along the horizontal track of both the sides.
Extensive spring shirk and stretch in order to balance the door weight when the door operates.

When to Replace Garage Door Springs:
There is multiple factor which indicates whether your garage door spring is functioning properly or not.
For example if your spring is making lot of noise while functioning might not be a big problem if the noise is stopped by applying some lubricant, but if it doesn't make any difference its really something serious. You need to get it fixed.
Garage Door Springs and Your Safety

springs are tightly wound, meaning they are under a lot of tension.
When they break, or when some unsuspecting  they can cause a whole lot of pain.
Wise Ottawa Garage Door tech know that this is one household chore that is best left to the pros.
If your garage door is old, or if it is showing signs of age,
let Ottawa Garage Door inspect your garage door springs.
Garage Door Springs - What You Need To Know
Contact Us Now
Garage Door Spring Replacement 613-627-3028