Broken Garage Door Spring Replacement
Garage Door Spring Repair For All Type of Doors
Your garage door provides you and your family with the safest entry into your home, especially in inclement weather and at night.
Over time, your garage door springs may weaken and break, making them unable to open the door properly.
If this happens to you, there's only one thing to do, rely on the experts at Ottawa Garage Doors & Openers to quickly perform garage door spring replacement.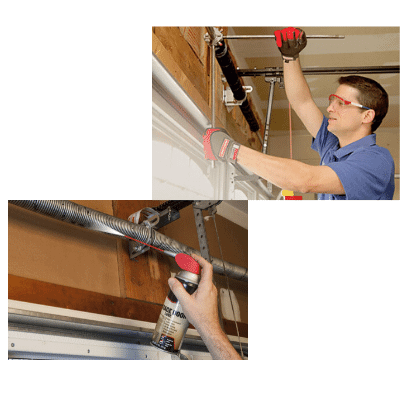 How Garage Door Springs Work
The purpose of the springs on your garage door is to lift the door, using tension, and hold it in place while it's open.
When you click the controller, or manually close the door, the tension is released and the door returns to its closed position.
These springs are designed to open and close your garage door for at least 5 to 7 years, or around 10,000 times of being opened and closed.
Types of garage door springs:
Torsion spring and extensive spring are the two types of springs used in garage doors

Torsion Springs
Torsion springs are attached to a metal shaft just above the garage door. Two drum are placed at each end of shaft.
Garage doors are controlled by torsion springs which applies torque on shaft with the help of drums.
A cable attached to the drum which is connected to fixture at the bottom of the door Three characteristic of torsion spring determines the cycle life and lift which are inside diameter, wire size and length.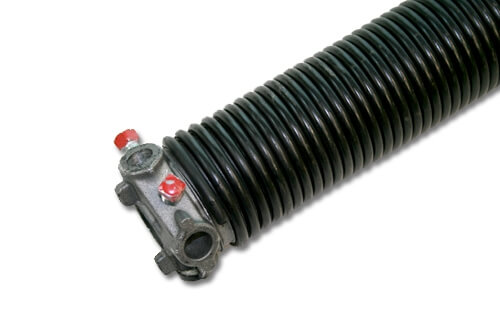 Extension Springs
Extension spring is mounted along the horizontal track of both the sides.
Extension spring shirk and stretch in order to balance the door weight when the door operates.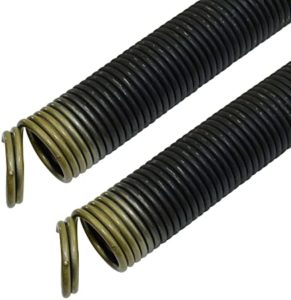 Garage Door Spring FAQ's
---
Q:

What Can Go Wrong With Garage Door Springs?
A: Like any other mechanical part, garage door springs can become worn and week with long-term use and need to be regularly maintained in order to perform at their peak.
That means inspecting, lubricating, and making sure the springs have the proper tension.
Otherwise, they can experience a variety of problems.
They may begin to make squealing noises, become unbalanced, and in the worst case scenario, the springs can break.
Q:

Can I Repair My Own Garage Door Springs?
A: It's never a good idea to tackle a garage door spring repair or replacement on your own.
Remember that the springs are under a tremendous amount of pressure and one wrong move could cause serious injuries to you and damage to your property.
It's simply not worth the risk. Always leave these types of repairs to a qualified, experienced professional.
Q:

 What is the Cost to Repair a Garage Door Spring
A: Replacing garage door spring in Ottawa coast in average 200$.
Garage Door Springs and Your Safety

springs are tightly wound, meaning they are under a lot of tension.
When they break, or when some unsuspecting  they can cause a whole lot of pain.
Wise Ottawa Garage Door tech know that this is one household chore that is best left to the pros.
If your garage door is old, or if it is showing signs of age,
let Ottawa Garage Door inspect your garage door springs.
Garage Door Springs - What You Need To Know