Garage Door Opener Repair
When searching for a garage door opener repair near me, look no further than Ottawa Garage Door Repairs. We present you with convenient garage door motor repairs. All calls are answered by a live operator 24/7. 
We provide garage door repairs in the evenings and weekends at no extra charge. So you can expect our garage door emergency repair team to be there for all your needs. Furthermore, we are open seven days a week, guaranteeing all our work. 
Let our professionally trained technicians help you with your residential garage door opener repairs today. We repair and service all major brands and accept all major credit cards.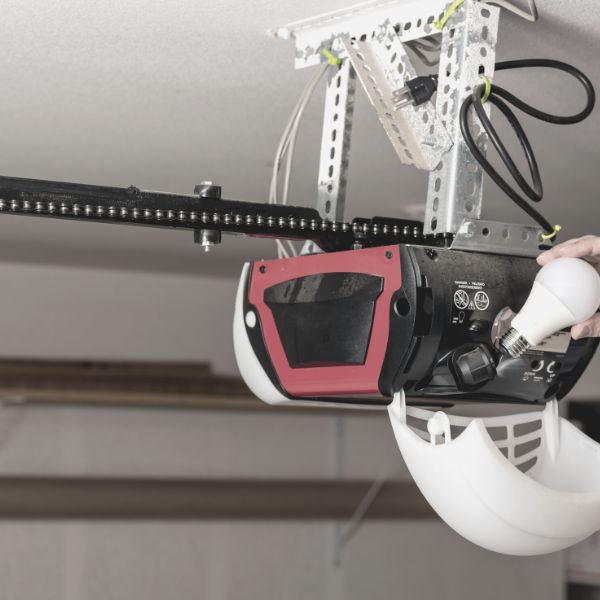 Common Garage Door Opener Problems
Here are some issues that our technicians can see when it comes to garage door opener repair:
Sagging belt/chain
lightning/power surge damage
Intermittence problems
Noisy or door hums but will not move

 

A remote or wall button not working

 

The opener blinks but will not move 
Garage Door Opener Repair vs. Replacement
Often when a garage door opener malfunctions, our technicians can repair it.
Diagnosing and fixing a LiftMaster garage door opener can be less expensive than replacing the whole unit. 
As an Ottawa garage door repair company, we recommend repair over a replacement.
In one visit, we have a complete inventory of parts on our trucks for an automatic garage door opener repair.
You can also count on us for expert advice about the latest garage door openers and accessories.
Get your garage door moving again with our garage door opener repair in Ottawa! Call (613) 627-3028 today.
When a Garage Door Opener Replacement Needed

When we do routine garage door opener maintenance and find a non-compliant opener according to the Federal Regulations (UL 325) manufactured before 1993, we recommend a safer new installation. 
We recommend a replacement if there are safety concerns with the brand and the manufacturers sued for any safety defects.
If no safety eyes (sensors) are present and it does not meet the UL 325 compliance, we recommend a new garage door opener installation. 
Lastly, if the brand no longer exists, we cannot get the parts, and replacing it is the best option. 
Let Us Help You With a Garage Door Opener Repair
Regarding Ottawa garage door repairs, we always perform a balance test to help determine if the door is balanced. 
If it is not balanced, it results in a lot of stress on the garage door opener and strips the opener gears. It can result when the opener has a wrong-sized spring attached to the door. When a door is heavy, it can strip the opener sprocket. 
If you have problems with your garage door opener, please call us. 
YES, I want a free quote!