Ottawa Garage Door > Service Areas > Aylmer garage door
Aylmer Garage Door Repair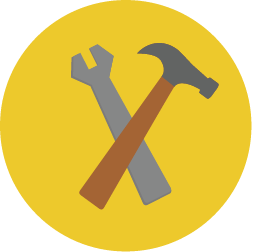 A well-functioning garage door is pivotal to the security of your home or commercial property.
Any problem with the door or its opener should be investigated and fixed at the earliest.
Aylmer residents trust Ottawa Garage Door to perform their garage repair on time at affordable prices. As a mobile garage door repair service, we are also the quickest to get to your premises.
We're sought-after among residents, business owners, and property managers seeking same-day and emergency Aylmer garage door repair.
We can help you with the following problems:
Broken springs

Broken door cables or bent rollers

Bent tracks

Hardware advice

Squeaking, rattling or grinding garage doors

Doors that won'r close or open (jammed)
Garage Door System repair
A garage door is a complex system of rollers, springs, cable, tracks and other mechanical parts.
If one or more components has malfunctioned or worn-out, your garage door will be a daily nuisance and a potential safety hazard.
We recommend that you do not delay professional garage door repair or attempt a DIY (do-it-yourself) job, especially if you're dealing with an unsafe door.
Same Day Garage Door Fix
We are known for our impeccable workmanship and fair prices.
Our qualified technicians tell you exactly what is wrong with your door, answer your questions patiently, and clean up after repair.
Consistently stellar service has earned us a high referral rate, and enabled us to expand our mobile garage door repair availability to multiple locations.
We are proficient in repairing all major garage door and door opener brands. To schedule your appointment, call us at (613) 627-3028 now.