Stittsville Garage Door Service
Garage Door Repair Stittsville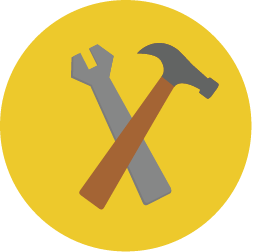 Stittsville residents turn to Ottawa Garage Door for reliable and affordable garage door service.
Our mobile set-up enable us to respond to your requests in a more agile manner than what is possible with a traditional service.
We take pride in resolving garage door issues rapidly and attending to emergency calls from customers in dire need of professional assistance.
Top Rated Door Repair Service
As garage door components wear out in time and with frequent usage, they will require periodic maintenance that covers lubrication of mechanical components, inspection of springs, tracks, cables and safety sensors, and addressing any specific problems noticed by the owner. Weather stripping your garage door will limit air flow into your garage, as is generally an efficient way to keep your heating bills low.
Garage Door Experts 

Stittsville

Our Stittsville garage door service is top-rated for accurate troubleshooting, clean workmanship, and economical prices.
We cover a number of preventive maintenance tasks that assure optimal performance and safety.
Your door – regardless of its brand or model – is in expert hands!

Checking the balance of your garage door is paramount.
A properly balanced door doesn't need to work hard to operate, and there is no risk that the opening system will fail systematically – posing a serious safety risk.

---
There have been many instances where poorly balanced doors have caused crashes and injuries.
We encourage you to call us if you suspect that your garage door's balance is out of whack.
---
WE ARE YOUR GARAGE DOOR EXPERTS
Got Garage Door problems? We can help you with any of the following:
Appointment Booking
For further inquiries about our Stittsville garage door service or appointment booking, please call us at (613) 627-3028.