Secure Your Garage Door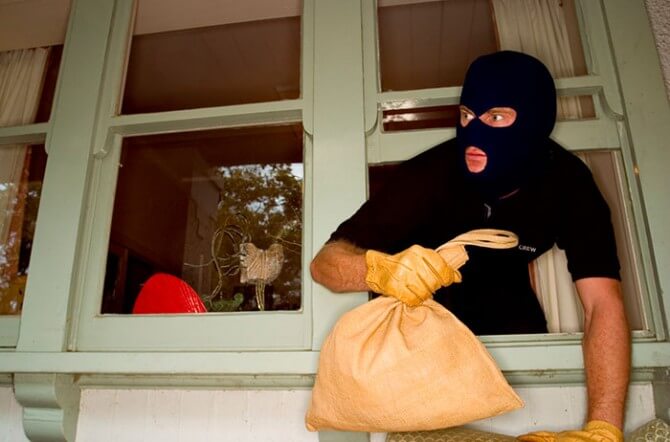 Ottawa Garage Door > Blog > Secure Your Garage Door
Secure Your Garage Door with these 5 Choices of Locks
Garages are an important part of your residential property.
After all, they house one of your prized possessions.
Your motor vehicles. Even though you park a car worth tens of thousands in your garage, you rarely think twice about the locks on your garage doors.
Most owners use locks that were installed a long time ago and usually never bother to change these locks in the long run.
As a result, the garage can be easily broken into.
It is necessary to get high-security locks installed on your garage door to prevent theft. There are plenty of options available in the market.
Here are some of the ones we have picked out for you.
Electronic locks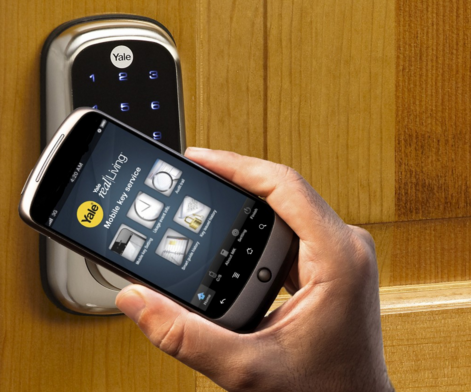 When considering the security of your garage, electronically operated locks are a great choice.
Most of these locks are bio-metric, meaning that they are operated by fingerprints.
This provides a high level of security.
They can store the fingerprints of all the members of a family which makes it easier to use. It can be a bit expensive, but it is definitely worth the investment.
---
Need a Garage Door Maintenance Checklist : Check this article for more info

 (Garage Door Maintenance Checklist)
---
Digital locks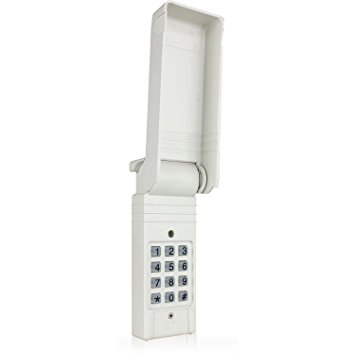 Digital locks enable keyless entry.
These locks come with a keypad and you can set your desired digital code to open up the garage door.
Digital locks are one of the most common garage door locks since they cannot be accessed without the proper digital code.
Entering the wrong code more than a predetermined number of times acts as a warning for unauthorized entry and the settings need to be reset for the garage door to be opened again.
---
---
Locks operating on rolling-codes
If you are paranoid that digital locks are not quite as safe, you can go for locks that use the rolling code technology.
In such locks, a new security code is transmitted each time the remote is pressed.
There are over a billion permutations of codes and it is impossible for a break-in to occur since there is no fixed code that can be used.
---
Top 10 Garage Door Security Tips to Prevent Break-Ins

: CLICK
---
Deadbolts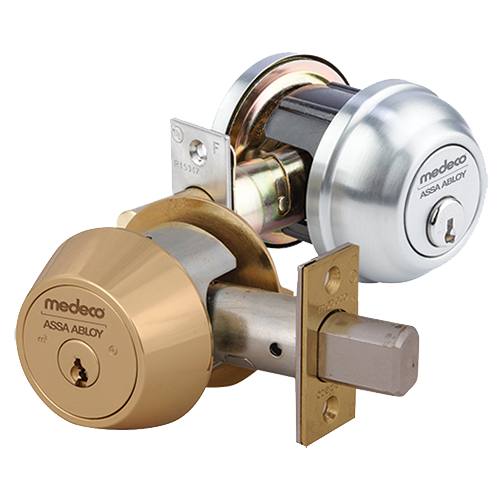 These locks are cost-efficient and offer a high level of security. Essentially, deadbolts are locking mechanisms that come with a lock cylinder.
There are single cylinder and double cylinder deadbolts.
The garage door can be opened only if the lock cylinder rotates and this can be done only with the right key.
Single cylinder deadbolts require a key only on one side while double cylinder locks require a key on both sides.
The lock cylinder mechanism makes deadbolts quite secure.
---
Here is some Garage Security Tips :
CLICK
---
Locks with unique keys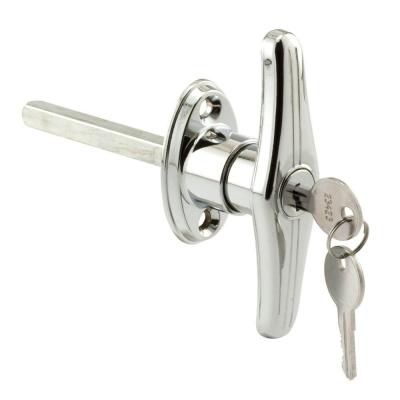 T-handle locks are highly secure locks. They are used when the garage doors are metal.
The keys to each set of such locks are uniquely shaped and have intricate grooves and ridges which is difficult to duplicate.
Each lock can be released only by its own unique key which makes it difficult for thieves to crack them.